1 Rose small Black Box
Our signature product: Single Eternal Rose in our black crystal box.
Choose from red, white or pink roses.
Select your options below:
Colour *
Colour choice for your Eternal Rose.
Customized Vinyl Message
Add a customized message on the left side of the lid of your Little Bloom Box!
Our custom Vinyl impressions are hand-crafted with a self-adhesive plastic vinyl that is laser cut and placed carefully on the bloom box. All vinyl impressions are non-removable once placed. You can choose from white, silver or gold-coloured vinyl. Maximum 10 characters, in 'Babette' font. Examples can be
found on the Terms & Conditions page
.
Add Balloons?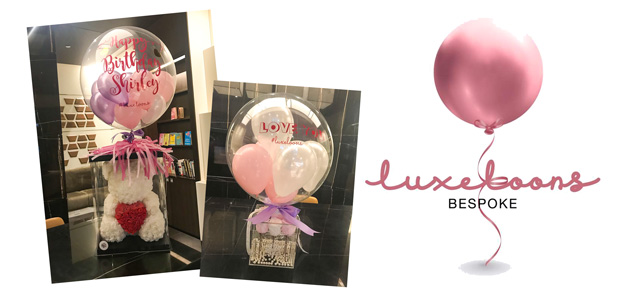 Add Deco Balloon with Custom Text? *
Add either 18 or 24-inch Balloon arrangement from Luxeloons to your order.
Choose Font *
Select the font you want your custom message to appear in.
You can see an example of the Luxeloons Deco Balloon in both sizes, and with LED lights here:
https://thelittlebloombox.com/luxeloons/
Add LED Lights to Balloon (+

$

0.00) *
Add LED lights to your Luxeloon
Add Macarons?
Add Box of 12 Macarons? *
Add a box of 12 french-styled macarons (4 assorted flavours) from By Jacob to your order.
$35.00
Additional information
| | |
| --- | --- |
| Dimensions | N/A |
| Colour | Pink, Red, White |
1 Eternal rose Signature Little Bloom box with white label. Our New Signature "Little Bloom box"- this little gem has 6 sides forming a beautiful hexagon giving it a classy…

Available : Only 1 left in stock

1 Eternal Rose in our crystal acrylic box with white label. Choose from solid or multicoloured roses. Additional stem colours and decorative pearls are available. Click 'Customize Colour' below to…

9 Eternal Roses in our crystal acrylic box. Choose from solid or multicoloured arrangements in one of four designs. Additional stem, label colours and decorative pearls are available. Click 'Customize…

The Surprise box is the key to that "Oh My Gosh, WOW" moment! Our surprise box is a customizable box that you can place a message in front of the…

The Plush Bouquet was made for those who are a little less conventional! Instead of a bouquet of roses or flowers you can now give a bouquet of Plush cute…

25 Eternal Roses in our crystal acrylic box. Choose from solid or multicoloured arrangements in one of three designs. Additional stem, label colours and decorative pearls are available. Select your…

December's Bloom box of the month! Our very own Mini round bloom box This cute little bloom box is cylinder in shape and is the perfect little gift for…

The Little Car Diffuser  Our cute Little Car Diffusers are a MUST HAVE! It is small enough to decorate your car with but also serves as a air freshener! These…

The Little Fairy Light Bouquet is our newest item!  This little bouquet features hand soap shaped flowers with preserved florals and a plush bear or rabbit in the middle. …

16 Eternal Roses in our crystal acrylic box. Choose from solid or multicoloured arrangements in one of four designs. Additional stem, label colours and decorative pearls are available. Select your…

The Little Bloom Key Chain A little unique key chain with a heart shaped pom pom and an eternal rose. Available in 5 different colours (pom pom colour).  Pink, blue,…

The Diva Bloom Box Our special bloom of the month is our black rose with gold sparkle trim.  This rose definately stands out from the crowd! Displayed in our…