Secret Garden Bloom Box
15 Eternal Roses in our crystal acrylic box,
featuring our "Secret Garden" design.
In our biggest variety endeavor yet; White, Champagne, Mauve and Beige rose blooms with Light Purple and Pink Austin roses in the middle, all on rose gold stems!
Add Balloons?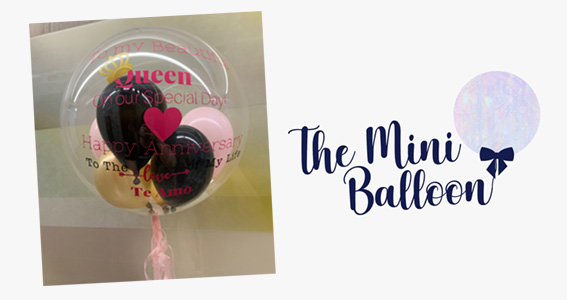 Add Deco Balloon with Custom Text? *
Add either 18 or 24-inch Balloon arrangement from Luxeloons to your order.
Choose Font *
Select the font you want your custom message to appear in.
You can see an example of the Luxeloons Deco Balloon in both sizes, and with LED lights here:
https://thelittlebloombox.com/theminiballoon/
Add LED Lights to Balloon (+

$

0.00) *
Add LED lights to your Luxeloon
Add Macarons?
Add Box of 12 Macarons? *
Add a box of 12 french-styled macarons (4 assorted flavours) from By Jacob to your order.
$175.00
The Little Car Diffuser  Our cute Little Car Diffusers are a MUST HAVE! It is small enough to decorate your car with but also serves as a air freshener! These…

Available : Only 1 left in stock

1 Eternal Rose in our crystal acrylic box with white label. Choose from solid or multicoloured roses. Additional stem colours and decorative pearls are available. Click 'Customize Colour' below to…

The Little heart bloom box is the cutest little heart shaped rose box you'll ever see! Definately our most popular this Valentine's Day season.  The box comes with 6 eternal…

Our Heart beat Music Rose dome is definitely a Romantic Touch! This pink dome winds on the bottom to play a romantic tune while it spins the pink rose. …

The Little Fairy Light Bouquet is our newest item!  This little bouquet features hand soap shaped flowers with preserved florals and a plush bear or rabbit in the middle. …

Handmade Crochet Bloom Pig Our most unique and cute item yet! These little crochet pigs are handmade and formed into little pigs that will steal you hearts.  Addition to the…

The Little Bloom Key Chain A little unique key chain with a heart shaped pom pom and an eternal rose. Available in 5 different colours (pom pom colour).  Pink, blue,…

16 Eternal Roses in our crystal acrylic box. Choose from solid or multicoloured arrangements in one of four designs. Additional stem colours are available. Select your customizable options below:

The Marble Bloom box This Unique Marble Acrylic bloom box is made of marble acrylic and holds 9 roses. Roses for this box are made to stand above the box about…

The 6 Rose Bloom box with Vanity Drawer Not too big and not too small! Literally our favourite size! The 6 rose bloom box comes with a drawer for your…

The Classic Pearl Bloom Key Chain A little unique key chain with a faux fur pom pom, tassel charm, pearl detail and an eternal rose. Not only are these keychains…